Business Overview
Air-Conditioning Equipment
"High performance and reliability" backed up by Kuken technology.
We have accumulated our own technological know-how by focusing on "the comfortable environment" over half a century since the establishment.
We are now one of the leading manufacturers of air-conditioning equipment having 6 branch offices and 2 sales offices, and undertaking a variety of air-conditioning projects including government and municipal offices, public facilities, large-scaled hotels, baseball stadiumcetc.
Moreover, due to high quality and performance, Kuken products have been supplied to well-known architectures overseas especially in Southeast Asian countries.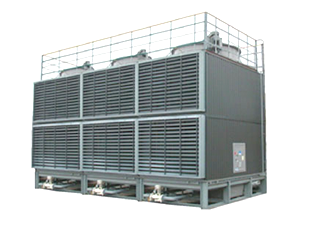 Delivery and Construction Record
Main delivery record of Air Conditioning equipment sales(overseas)
INDONESIA
CENTRAL PARK
SENAYAN HOTEL
BALI AIRPORT
ST.MORIZ
TROPICAL MARUNDA
MULIA HOTEL
SCBD LOT 10
BNI JAKARTA
GALAXY
AIRPORT KULON PROGO
SOEKARNO HATTA AIRPORT
INTEGRATED BUILDING SOEKARNO HATTA
GRAND MERCURE LAMPUNG
PALEMBANG TRADE CENTER
THAILAND
PIONEER
KITAGAWA
ROHM THAILAND
AGC MICROGLASS
NIPRO
THAILAND
MYANMAR
TRADERS SQUARE OFFICE COMPLEX
JUNCTION CITY
SEDONA YANGON
NOVOTEL YANGON
BRUNAI
NATIONAL CANCER CENTER
PHILIPPINES
SAKAMOTO ORIENT CHEMICALS
TOSHIBA PHILIPPINES
MURATA
ON SEMICONDUCTOR
YOKOHAMA TYRE
ROHM PHILIPPINES
NIDEC PHILIPPINES
WALTERMART STA.ROSA
VIETNAM
TAN SON NHAT AIRPORT
GBVⅡ
HANACAN
NOIBAI AIRPORT
CANON QUE VO
KYOCERA VIETNAM
BANGLADESH
SHIP AIHIC MEDICAL(JEWM)
UNITED GROUP OFFICE BUILDING
GCP LOWER GROUND
NBR HEAD OFFICE
KOREA
ELECTRIC GLASS KOREA
COCA COLA FACTORY
MUCOM KOREA
MALAYSIA
AKASHI KIKAI
METROPOLITAN MALL
PANASONIC SOLAR PANEL
DAIHATSU
COGENERATION PLANT
PETRONAS
MITSUI COPPER FOIL
SAUDI ARABIA
RABIGH(SUMITOMO CHEMICAL SAUDI ARABIA)
中国
上海森茂国際大厦
上海東方明珠二期
網球訓練中心改造工程
福建福耀浮法玻璃
広州本田
SINGAPORE
CHANGI AIRPORT
CITY SQUARE MALL
ORCHARD CENTRAL
JURONG POINT
3M@TUAS
CBP-OFFICED BUILDING
NUH MEDICAL CENTER
CHANGI GENERAL HOSPITAL
FUSION POLIS 2A
MANDARIN HOTEL
TAMPINES TOWN HUB
CAPITAL TOWER
TPMD(COMMERCIAL)
NUS EA
THORIUM
PAKISTAN
INDUS MOTOR CO.
PACKAGES MALL
EMPORIUM MALL
AVARI HOTEL
PC HOTEL
STATE BANK OF PAKISTAN
SAMI PHARMACEUTICAL
BARRET HOGSON PHARMACEUTICAL
PNSC BUILDING
RECKIT BENCKISER